Do you know what your Monday needs? Some holiday horrors! Nothing says Christmas quite like 13 tales of holiday horrors. You are in luck because today we have for you, the Fright Before Christmas by Ally Mathews, Andrea Stanet, Boyd Reynolds, Dax Varley, Jacqueline Horsfall, Jessica Bayliss, Judith Graves, Laura Pauling, Lea Storry, Medeia Sharif, Patrick Hueller, Richard Ankers,Ty Drago
It's the most wonderful time of year...or is it?

Christmas Eve is a night of mystery and magic, but not always in ways we expect. Things lurk in the shadows and they're not the least bit jolly or merry. Let's just say some presents are better left unopened.

'Tis the season to be screaming along with our thirteen tales of holiday horrors. Ghosts. Monsters. Demons. And more!

This Christmas, be careful what you wish for...




Curious yet? Check out the book trailer below for even more excitement!
Boyd Reynolds is a freelance writer and educator living in Vancouver, Canada. He has published short stories for children, teenagers and adults. His other published works include newspaper articles, educational non-fiction pieces and pop culture commentary. Boyd holds a Master of Arts in Children's Literature and enjoys all things scary.
a Rafflecopter giveaway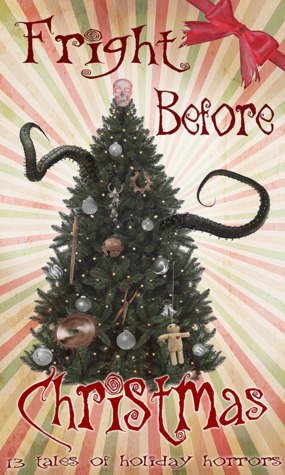 Enter Giveaway